Graduate school is challenging and overwhelming sometimes. There are moments when you question the direction of your studies, how your program requirements relate to your concentration, and now that you are in your program, you may wonder if it has everything you truly need to be an expert in your field. This post is about combating such issues via self-advocacy in your academic career.
Self-advocacy can mean a lot of things. According to New Frontiers in Learning, "self-advocacy is the ability to identify a goal and communicate what you need to overcome any challenges you may have in achieving it." It also includes knowing what you need to solve a challenge and taking the necessary action to overcome that problem.
Although I mastered organization before this semester started, I still struggled to keep up with my 22-hour weekly course load while working two jobs (and it was NOT for lack of trying, either). So, I decided to reevaluate my course load and jobs relating to my concentration (urban development). Comparing my course load, academic history, and professional experience to the curriculum of masters programs for urban development, I realized that my Fall 2017 courses were NOT  relevant to my concentration.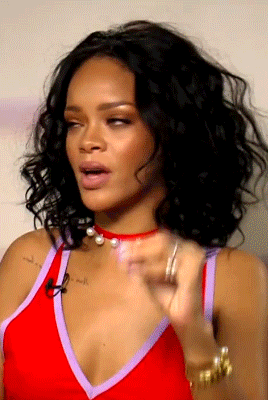 At that time, I only had a few days left until the Add/Drop Period ended, so I emailed my program's Academic and Student Affairs Coordinator (ASAC) to arrange a meeting. Before meeting with my ASAC, I researched courses that fit both my academic concentration and fulfilled my remaining requirements for my master's program. I also  made a list of courses that could be used to satisfy my concentration, information about cross enrollment, and professors to contact for advice. I will not go into detail about my meeting with my ASAC, but just know that I was prepared and open to suggestions.
Our meeting focused on finding a solution to two challenges: 1) finding courses that better fit my concentration and 2) my 22-hour class schedule. After explaining my situation and academic goals, my ASAC became more understanding of my concerns and worked with me to find solutions. We agreed that some of my courses did not work and we began discussing ways for me to complete my second-year program requirements, while also completing my desired concentration. Our meeting resulted in my course load being reduced and the formation of an independent study.
Moral of the story, self-advocacy is vital to get the most out of your academic program. Through my persistence, willingness to compromise, and unwillingness to settle on my Fall courses, I was able to have my schedule reflect my academic concentration, while also meeting the last of my academic requirements. I was also able to form relationships with professors and faculty with backgrounds in urban development at my university. There is nothing wrong with being persistent, striving for independence, asking for help, and initiating action to achieve your goals; these aspects of self-advocacy will take you far in your academic career and life. Don't settle. Advocate for yourself and your passions, which can/will result in others' assisting and encouraging you.