Do you thank God for your friends? I mean really, take time to thank God for your chosen family?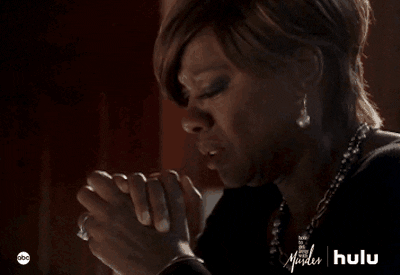 A better question may be: Do you consider your friends to be chosen family?
I do. And if you have even a handful of good, quality people in your life who aren't related to you by blood, you might want to consider them as family, too.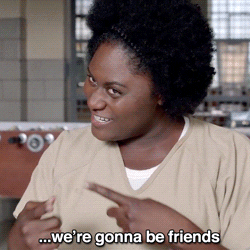 We don't get to choose the family that we are born in to, but we do get to choose the family that we keep (to a certain extent, of course).
A few days ago on Twitter, I asked my followers if they thanked God for their friends. Here is one of my favorite responses: "Yes! God has planted people in my life who grow me and keep me sane. I'm thankful every day!"
Do your friends help you grow? Do they keep you sane when the world seems like it's falling apart?
If so, do you ever thank them for being a friend? *sings Golden Girls theme song*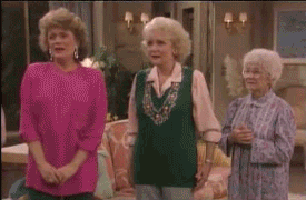 I know a lot of folks who have strained relationships with their birth families and as a result, they choose to spend holidays, birthdays and every other special occasion with their friends, or chosen family.
Have you taken the time to really think about the good people who are around you? Those that continue to show up for you? Those that hold you accountable when you need it the most? Those that appreciate you for who you truly are?
Life can be really hard. Every day, Black women are enduring more and more pain at the hands of a society that says we don't matter. #JusticeForCharleenaLyles
How often do you stop and really appreciate who your friends are? Not what they do for you, but for who they are as people?
In the hustle and bustle of life, it can be hard to slow down sometimes. We have expectations of our chosen family and we can be really hard on them when they don't meet those expectations.
While we have every right to expect that those closest to us will always do right by us, it might be time to extend our friends a little grace.
Nurturing adult friendships (can be) a lot of work! You have to be intentional about time commitments and it's nearly impossible to be everywhere, all the time, for everybody.
However, I have learned that it is important to show up when you can. Check on your friends. Send a text or make a quick call. Write them a "happy note". Let your friends know that you are thinking about them.
Thank God for your friends. Pray earnestly for them.
Remember, your friends are people too.