It can be really fun and exciting to root for your girlfriend(s) when things are looking up. She just landed her dream job, launched her blog, was accepted into grad school or maybe even just defended her dissertation. These are all times of celebration where it (should) feel natural to love on those in your circle. You know, the way that Taraji P. Henson CELEBRATES her friends?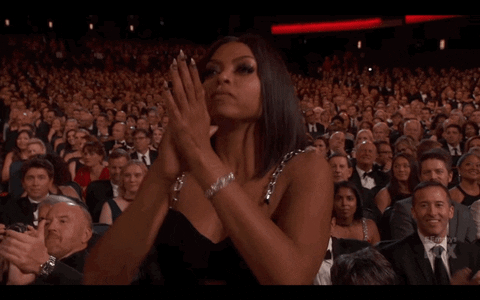 But what happens when your girl interviews for that dream job and doesn't get it? Or when she launches that blog that no one reads (this one HURTS)? Or when she gets wait listed from ALL THREE of the grad schools that she's applied to, thus pushing her goal of ever defending that dissertation even farther away? (I'm the friend who was waitlisted THREE times, by the way. I recently shared a post about my unexpected gap year which eventually lead to my grad school journey on my own blog).
During my unexpected gap year, the "congratulations" from my friends seemed to cease. They eventually returned once I was accepted to my current doctoral program, which was expected. However, what if I had been wait-listed, again? Would my friends still find me worthy of celebrating? Would they still be proud of me if I wasn't on this doctoral journey? I share this post in hopes of starting some conversation about how to support and uplift your friends when they're experiencing personal failures. Sometimes we don't even understand what they're experiencing as a failure, but the situation feels personally dire and difficult and we're just outsiders looking in.
Here are a few suggestions for encouraging your friends during difficult times:
Just listen. This is an essential skill to have in any friendship, but it's imperative when your friend is going through a rough time. Sometimes, as sista-friends, we just want to fix whatever is wrong so that our girl feels better. When our friend calls with upsetting or disappointing news, we feel that our job as a good friend is to show up and make it better, right?  Well, sometimes we can't make things better for our friends. Further, ADVICE GIVING can backfire if it's unwarranted after a friend's disappointment. Simply listening and providing a safe place for your friend to land may be the best cure.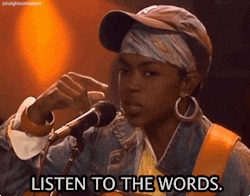 2. Avoid the "just look at the bright side" trope. Can I be honest? This is infuriating to hear as a friend. As someone who doesn't like to (feel like a) burden to others, it's already extremely difficult for me to share my struggles and challenges with my friends. The last thing that I want to hear when I have shared something difficult is, "just look at the bright side!". What if I don't want to look at the bright side? Right now, I'm upset, disappointed (usually in myself), devastated and whatever else. People often provide the "bright side" when they don't know what else to say. Hence, suggestion #1 is always useful. Allow your friend to be in that space if that's what she needs right now. Providing the bright side without being asked is insensitive and invalidating.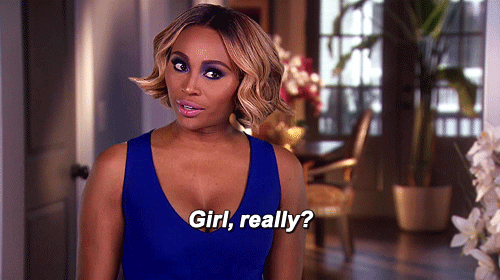 3. Ask them what they need. One of the worst things that you can do for a friend who has been recently disappointed or let down is to assume that you know what they need or assuming that things will just get better with time. While the latter may be true, taking a moment to ask your friend what she needs at the time can make all of the difference. Give your friend the space to ask for a girls night in or time to cry at home, alone. Choosing how we heal is an important part of the process.
4. Remind them of who you know them to be. As much as you can, be a reflecting mirror for your friend during her down moments. The world can be really cruel and isolating, especially to Black women. Remind your friend of who you know her to be. Remind her of her strength, brilliance, bravery, resistance, resourcefulness and every other thing that makes her amazing in your life and the lives of others. If she's a perfectionist like me, it may be excruciatingly painful for her to remind herself of what makes her a champion during times when she feels like a failure.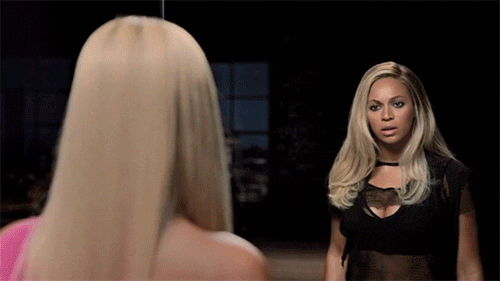 These are just a few tips to help you better support and uplift your friends in their times of need. Let me know others that you practice in the comments!
In solidarity,
Raven